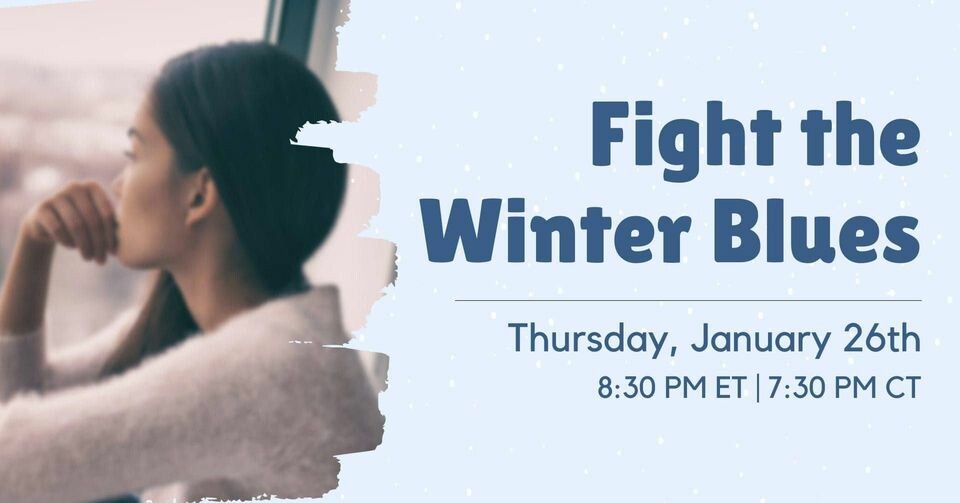 Jan 26, 2023 08:30 PM

–

Jan 26, 2023 09:00 PM

Eastern time
Wintertime can be a struggle for some folks. Less daylight. Staying inside. Cold weather... can lead to the Winter Blues.
Do you know someone who struggles with the Winter Blues?
We have a special guest Health Practitioner Kirsten Hicks who will be joining us via LIVE Zoom to talk about some simple health hacks to help fight those Winter Blues.
Kirsten has been helping her patients for over 12 years and is a wonderful teacher. You don't want to miss this call.
Come LIVE to our Zoom call and get your questions answered. Don't forget to come early and register for over $100 in prizes.
Call starts at 8:30pm EST 7:30pm CST 6:30 MST, 5:30pm PCT.
Register below to get the zoom link delivered to your inbox.