Look what folks are saying about the Rev UP Program ...
"I haven't felt this good in a very long time.
I feel stronger in my body, I don't crave sweets or chips, etc.
I've gained muscle and lost lbs & inches"
Yvonne Pierson
"After my 2nd round of Rev Up I'm down a total of 21 lbs and 14 inches!"
Bethany Viau
"Finished my second round and total released 9lbs and 12 inches"
"This group is the answer that I was looking for"
13 days doing Rev up Lifestyle and Christy Grieco has released 15lbs

"I've been eating healthy for 8 years now, but each Rev up I've gotten better in so many ways .
Today is the 1st time in gosh.... 22 years that the scale is Under 135!!"
April Linton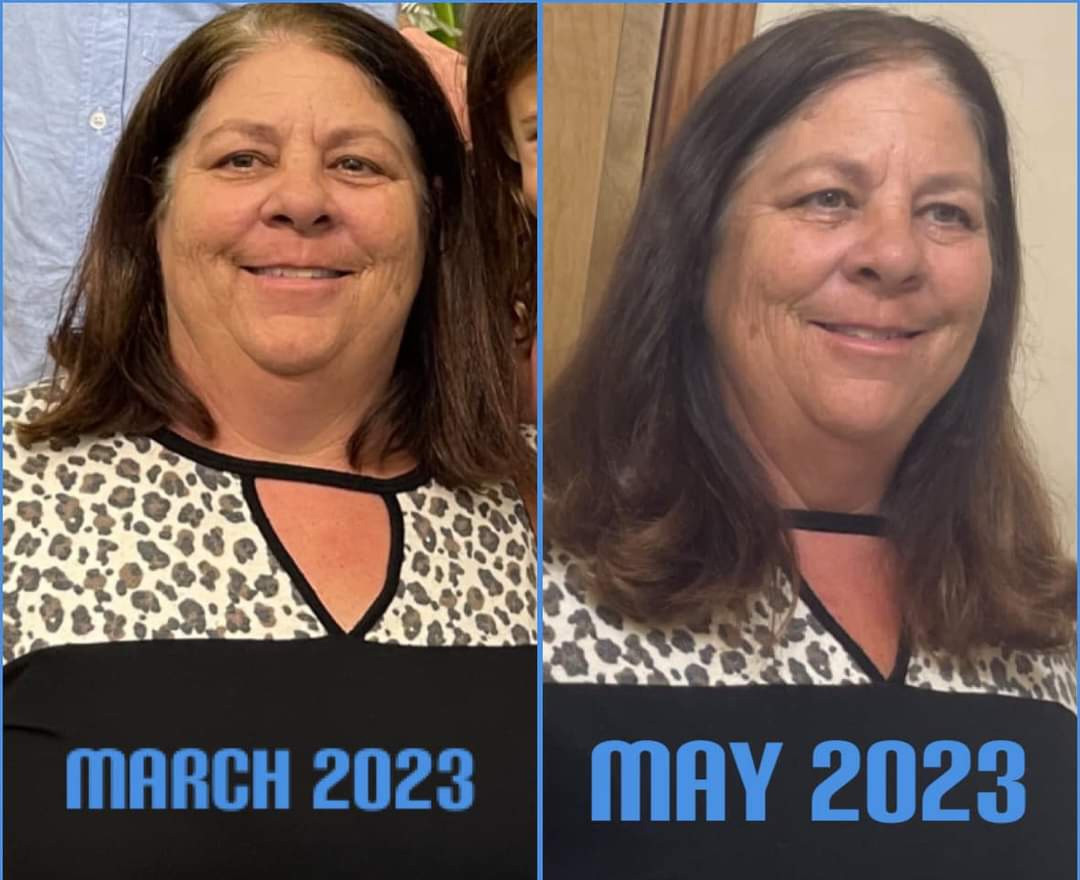 Leigh Ann Daigle
released
28lbs and 22inches released in 3 rounds of Rev up
"Rev up wellness came to me when I needed it most. I've done so many diets, last year I refused to put myself through that again! Rev up is so different!!! I no longer have to count calories, starve or worse. Instead, I eat so much delicious healthy food(more than I'm used to) and I lose weight every single day!
11.4lbs and 8.25" in one month and I feel so much happier and healthier!"
Jessica Hall
"3 rounds of Rev up and I have lost 14 pounds and 17.5 inches. So thankful for these coaches who keep up motivated and accountable." Daris Kosinski
"Before REV UP I had no control over my eating and often felt bloated and sluggish. This 10 day plan gave me the tools to control what I allow on my plate and in my cup. I have energy, my cravings are crushed, my skin and nails are healthier, I don't have to eat weird foods or count calories. The plan allows for LIFE and sets you up for Success. I have so much more confidence in other areas from the tips I learned on doing the Hard Things in order to be a better me. The Coaching is UH-MAZING!!!!!!!"
Holly Cope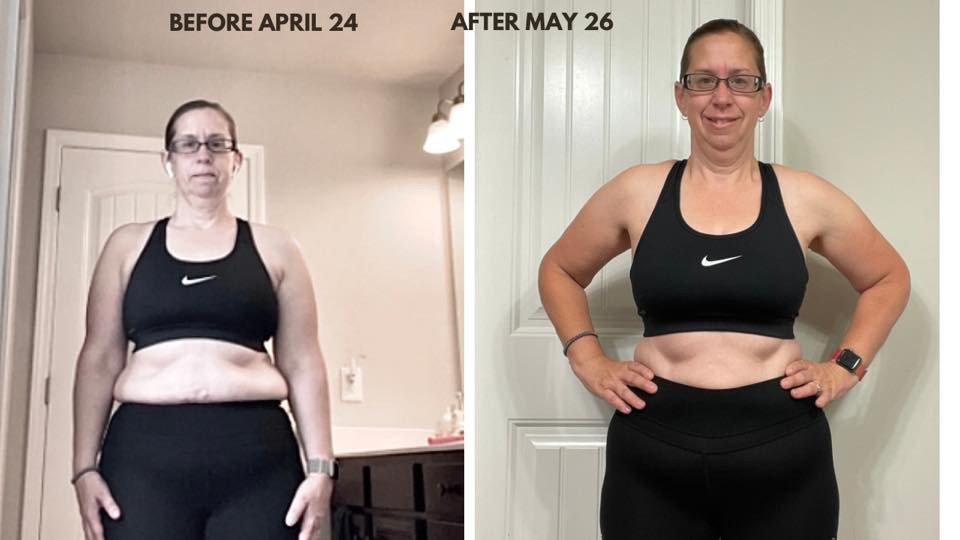 Amy Lupia - Before and After
"Before I was invited to REV UP I was tired every morning..... no motivation and no desire to do anything more than what was necessary. Now I feel better... the food is tasty and I am full all day.... my mind is convinced that I CAN DO THIS" for the rest of my life with persistence.
Jenna Hoke